Ford has officially revealed the All New Bronco!

Click Here for the full press release. Bronco fans can now reserve their model for $100. Don't pay over sticker! We'll deliver your new Bronco directly to you, anywhere in the contiguous states, at MSRP with no additional charges.
Ford Bronco: Back By Popular Demand
The legend returns. More than a symbol of off-road capability and durability, the iconic Ford Bronco 4x4 is coveted by outdoor enthusiasts and represents America's original "Sport Utility Vehicle," coining the segment back in 1966 decades before it was an acronym. This rugged mid-sized SUV will bring back the excitement drivers remember about the original Ford SUV.
Reserve 2 or 4 Door Bronco
Reserve Bronco Sport
* Reserve now to secure your Bronco. Beginning in December 2020, you will be able to convert your reservation to an order. In early 2021, your Ford Dealer will be able to provide an approximate date for the delivery of your Bronco. Initial Bronco 2 and 4-door deliveries are targeted to begin in June 2021. Due to the high number of Bronco 2 and 4-door reservations, deliveries may extend into the 2022 calendar year.
Bronco Adventures
Bronco Models & Specs
Bronco World Premiere:
Built Wild!™ Ford launches new outdoor brand with a 4x4-only family featuring Bronco two-door, first-ever Bronco four-door and smaller Bronco Sport model – all engineered with Built Wild Extreme Durability Testing, Capability and Innovative Design principles for segment-leading levels of 4x4 capability, plus long-term off-road performance and dependability.
The Bronco team is bringing its new Off-Roadeo driving schools and experience centers to four U.S. locations starting in 2021; owners and enthusiasts can put Bronco brand's 4x4 lineup through challenging terrain and obstacles, and experience authenticity in the wild.
Bronco lifestyle is unleashed through Bronco Nation, an independent online community that enables owners and enthusiasts to share and discover off-roading adventures including trails, vintage Bronco vehicle information and event calendars; new apparel available, too.
Bronco brand momentum continues July 13, with the world premieres and reservations opening on Ford.com for the all-new Bronco two- and four-door models, plus Bronco Sport at 8:00 p.m. EDT.
Ford Bronco: Built Wild & Built to Meet Your Expectations
Bronco is the only domestic brand of SUVs with 4x4 standard across the lineup. Bronco is Built Wild for thrilling off-road experiences and confident enough to take you deep into the extremes of outdoor adventure. The Bronco Brand includes 3 rugged models: the all-new Bronco 2-door; the first-ever Bronco 4-door; and an all-new, small but tough SUV called the Bronco Sport. When you reserve your new Bronco, be sure to choose between the Bronco or Bronco Sport based on your personal preferences.
Choose Bronco or Bronco Sport
Ford Bronco returns as the halo of the Built Wild family of all-new 4x4 vehicles with 2 model variants: a heritage-true 2-door, plus a first-ever 4-door. Embrace the thrill of the open-air experience with available quickrelease roof and doors that pop off easily. These models also feature a rugged body-on-frame architecture; powerful EcoBoost® engines that are quick on the trails; available segment-first 35" off-road tires; available front and rear locking differentials and an available stabilizer bar disconnect.
With unmistakable Bronco styling and unrelenting Bronco capability, the smaller sibling Bronco Sport joins the family with its own idea of fun. As with all Broncos, 4x4 is standard, and this rugged SUV is engineered to handle whatever weekend adventure its owner has in mind.
Customize Your Bronco or Bronco Sport in 4 Steps:
STEP 1: Select your model based on the type of outdoor pursuits and interests you prefer.
STEP 2: Select your drivetrain.
STEP 3: Select your equipment level, which includes creature comforts and interior options.
STEP 4: Select your functional equipment such as roof, tires, and accessories.
Bronco Updates and Articles
BRONCO RIDES AGAIN
Way back in 1966, Ford introduced its original SUV and cut a trail to the great outdoors that would be followed by generations of Americans. And now, Bronco is coming back, strapped with thrilling power and go-anywhere capability, uniquely equipped to carry true adventure seekers deep into the wild and untamed places their souls long to be.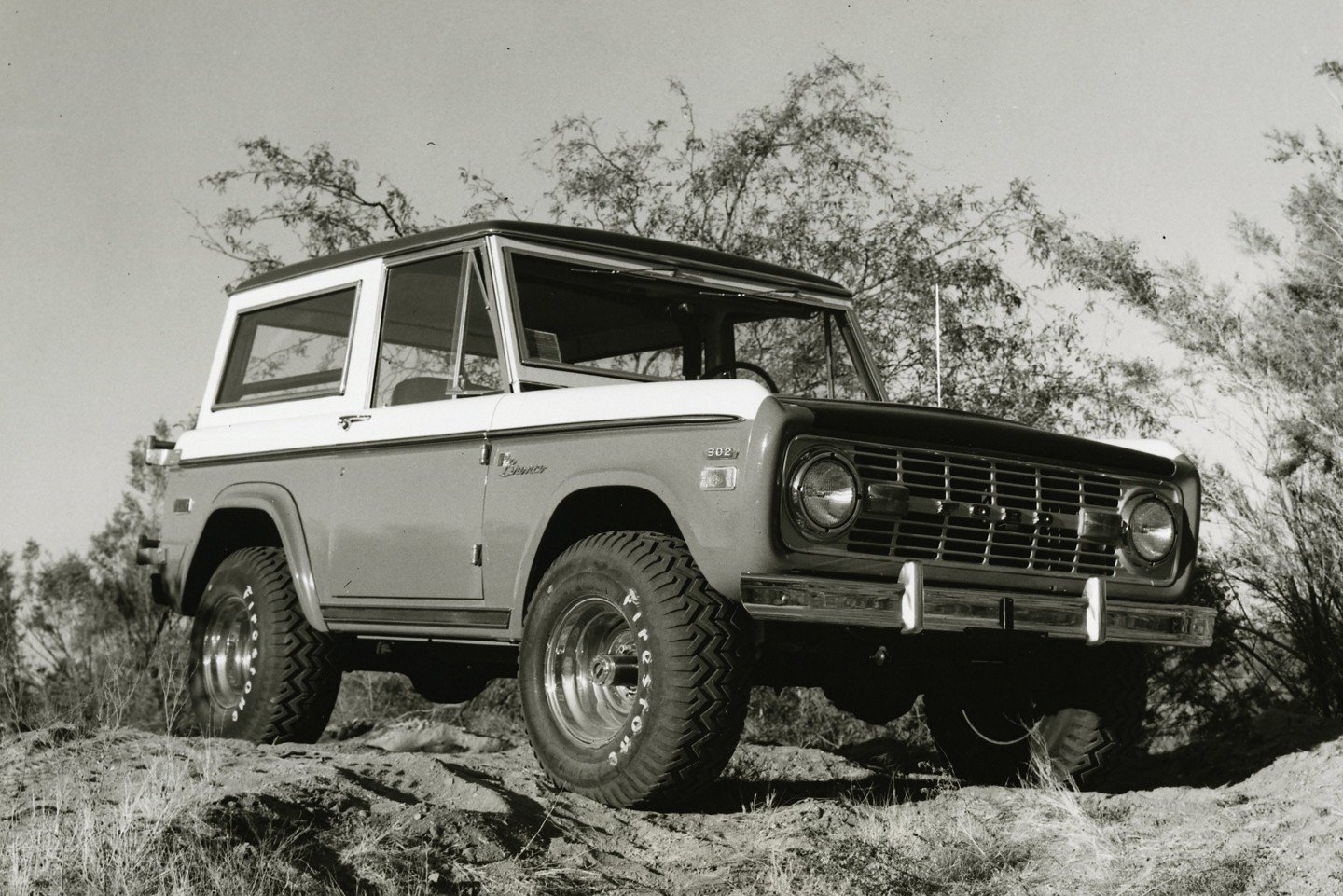 Learn More at Ford.com. Call Bozard Ford at 904-824-1641 to speak with one of our Bronco Specialists who will answer any questions you may have.